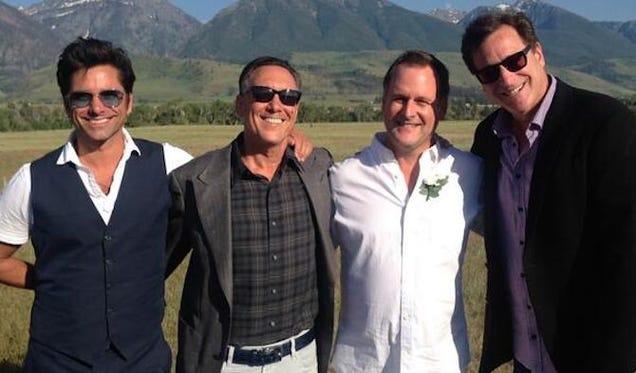 People reports that Dave Coulier, Joey from Full House and Alanis Morissette's ex-boyfriend, recently got married to his "longtime love" Melissa Bring. A bunch of his former Full House family members were there to celebrate the beautiful occasion, and they social media'd the hell out of it.
Candance Cameron Bure, John Stamos, Andrea Barber, Bob Saget, and Full House creator Jeff Franklin all made an appearance:
Sort of inexcusable that Bob Saget did not caption the John Stamos wood photo with, "Did somebody say...WOOD?" at Dave Coulier's own wedding, but if Full House taught us one thing it was how to forgive. And to not drive cars into kitchens? Also: "How Rude." I think those were the three main things.
Congratulations to everyone involved!
[image via Jeff Franklin]