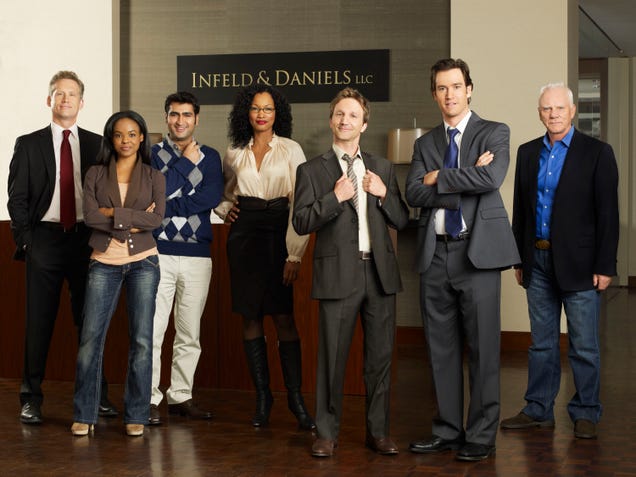 That's it everybody. We can all just pack it up and go home now, because summer is officially cancelled.
While waxing poetic on all the reasons why he hates comedy, comedian/musician/Questlove impersonator Reggie Watts ruined The Best Summer Show Ever, TNT's Franklin & Bash, by letting slip that Kumail Nanjiani, everyone's favorite accented agoraphobe, will not be returning.
"I'm a huge fan. It's totally brilliant. It's a really well-designed comedy. There's not a wasted line in it. Every line is perfect, and totally well-crafted. My friend Kumail [Nanjiani] is on it. I love him on that, but he actually retired from it, they wrote him off."
Franklin & Bash has been a cult favorite since premiering in 2011, mainly due to the undeniable chemistry between Breckin Meyer and Mark-Paul Gosselaar's abs. Nanjiani plays Pindar Singh, Zack Morris and Travis Birkenstock's unwilling partner in unlawful courtroom shenanigans. Given his busy schedule (Veep, Portlandia, The Jeselnik Offensive, as well as the upcoming Silicon Valley), it's very likely that the retirement was Nanjiani's choice, but that really doesn't soften the blow of having to play Marry-Fuck-Kill with Peter, Jared and Damian instead. You're always going to kill Damian! It's not even a challenge!
You may now return to your gloriously sunny beach-filled vacations. Just try not to drown in the crushing waves of despair you may be feeling knowing that Pindar is soon to be no more.
[Image via TNT]