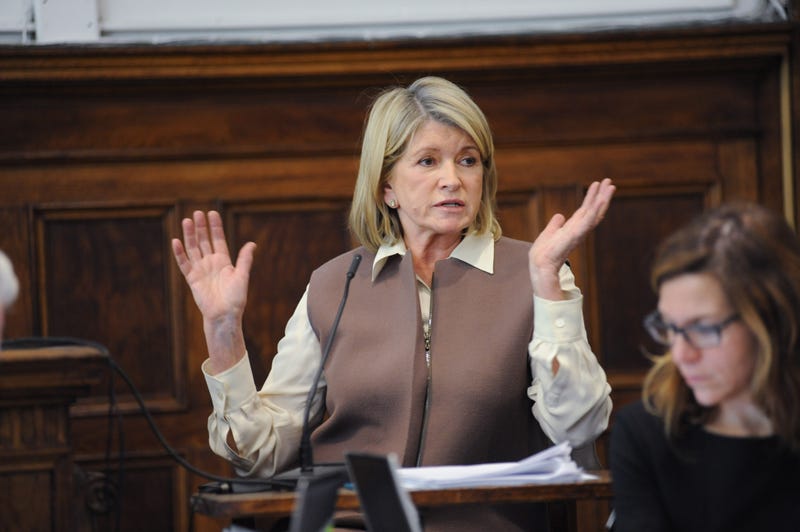 Last night, amidst crafting a candy corn bird feeder out of an old nylon and a used high heel, your favorite WASP-y drunk Aunt Martha got to tweetin'.
Lol, AUNT MARTHA. Of course you have to take it into the Genius Bar! Did you buy Apple Care?
Unfortunately, things did not get better this morning.
While there is a small chance that given her one other typo laden tweet this morning, Stewart was hacked, her delightfully insane Twitter history does prove otherwise:
So what are you waiting for Apple Store? A Martha Stewart Living article on how to turn broken iPad glass into a wall mosaic? Don't keep Aunt Martha waiting.
[Image via Getty]