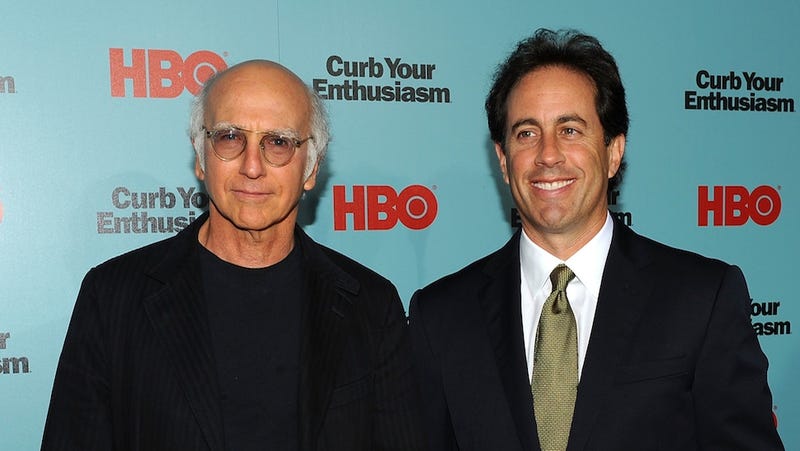 Jerry Seinfeld promises he's working on something "big, huge, gigantic" with Larry David, Hollywood loses a legend, two washed up starlets return, and Joseph Gordon-Levitt attempts to change to world with crowdsourced television.
On Monday, Jerry Seinfeld participated in a Reddit AMA to promote his new web series Comedians in Cars Getting Coffee. During the discussion, user "ToTheBongGuy" asked Seinfeld, "What is the most mundane thing you and Larry have obsessed over?" Seinfeld surprised readers with his response:
We never obsess over anything that isn't mundane. Most recent was intentional mumbling. We wrote this script for this thing that you will eventually see but I can't reveal what it is at this time. All I can do is tell you is that it's big, huge, gigantic. Even bigger than that Amazon package.
If this is true—and please let it be true—it'll mark the first time since 1996 that Larry David and Seinfeld have collaborated on a script. [LA Times]
[Image via Getty]