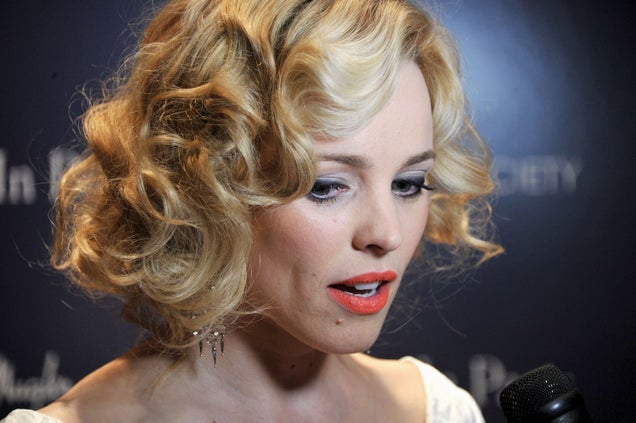 S
As the mystery feud between major agency UTA and manager Shelley Browning's Magnolia Entertainment rages on—UTA recently vowed never to work with Magnolia again, on the heels of Browning pulling almost all her clients from the agency—the lurking question remains: why do UTA and Browning suddenly hate each other? I put in some calls to get to the bottom of it, and learned that the blow-up may have come down to Browning's Svengali-like hold over her clients
In recent months, Browning, a former UTA talent agent herself, has pulled Rachel McAdams, Swedish actors Noomi Rapace and Joel Kinnaman, and most recently, Gone Girl star Rosamund Pike from UTA, all without any reason offered.
But agents who have shared clients with Browning, both at UTA and WME, paint a very different picture. Namely that not only is Browning incapable of playing nice in the sandbox, she also has a very hard time sharing her toys. In the case of McAdams: despite representing her for seven years, UTA co-owner and McAdams point agent Tracey Jacobs, as well as former UTA senior talent agent David Guillod, were never allowed to speak to The Notebook star directly. All communication had to be routed through Browning, as well as any opportunities. UTA actually scored McAdams the role of Agent 99 in 2008's Get Smart reboot (the role went to Anne Hathaway after Browning shut it down for McAdams). Get Smart did fairly well at the box office, while the movie that Browning chose for McAdams instead, The Lucky Ones, was a box office failure. It earned only $183,088 in domestic sales, after a budget of $14 million. Great pick, Shells!

Reasons still remain unclear for the specific nature of the rift between Jacobs and Browning, but if Browning is as impossible to work with as stories suggest, once UTA rebounds from the loss of a few clients, it seems like they're better off without the headache.
Got a tip? Drop a line at tips@defamer.com.