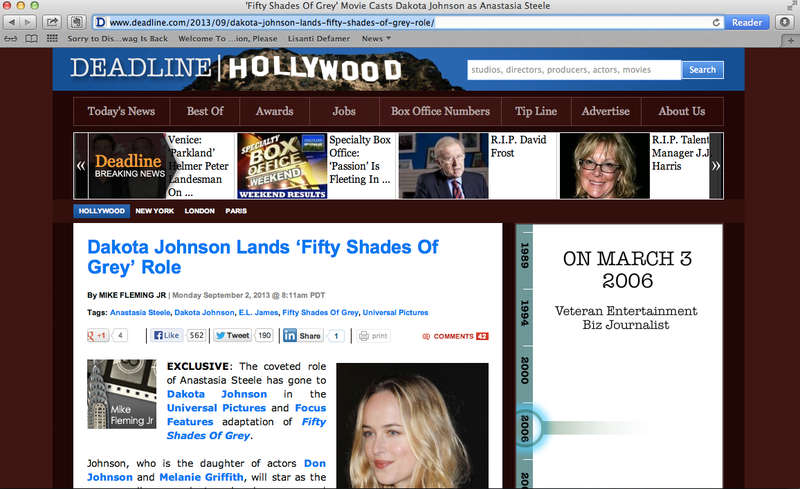 Sons of Anarchy's Charlie Hunnam and Ben and Kate's Dakota Johnson have just been confirmed as the leads of 50 Shades of Grey, according to an exclusive from Deadline's Mike Fleming Jr posted at 8:11 AM Pacific time.
Except, oh wait, he didn't actually have the exclusive. Unless you count an "exclusive" being something tweeted to 50 Shades author E.L. James' 358,030 Twitter followers 11 minutes in advance.
Fellow professional gossip mongers were not pleased. (I would be equally displeased but it's a holiday and I slept in till 11:00, so I'm pretty sure my high horse already departed without me.)
Deadline has long been known for breaking news first that the rest of the industry clamors for (creator Nikki Finke's "TOLDJA!" missives are infamous), but their exclusives are usually, well, exclusive. Whoops.